Lilabali song was recreated by Muza in 2020 and the song was loved by 5 million people on YouTube. This song was recreated to a spicy mix of wedding songs with an addition of English verse. So, if you are looking for these Lilabali lyrics by Muza ft Arshi then stop here. Because we are going to share the full Lilabali ft Arshi lyrics by Muza.
Before we head to our lyrics section, here are some details about the song Lilabali lyrics ft Arshi-
Song Details: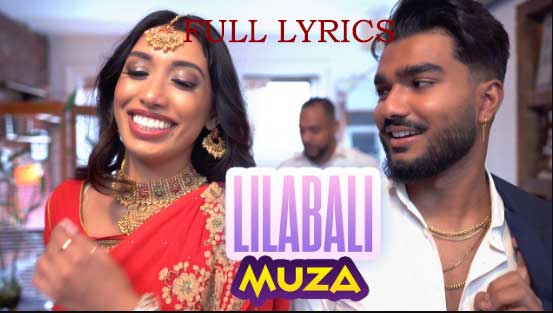 Song TIttle: Lilabali Recreated ft Arshi – লীলাবালি
Singer: Muza & Arshi
Produced, Mixed & Mastered By Muza
Muza verse written by Muza
Flute By Meem Haque
Label: Muza
Lilabali ft Arshi lyrics Muza
Read Lilabali ft Arshi lyrics here-
লীলাবালি লীলাবালি বড় যুবতী সই গো
বড় যুবতী সই গো কি দিয়া সাজাইমু তোরে (২ বার)
লাল শাড়ি লাল গাড়ি
Put that on vogue (yeah)
Tell me who's so lucky
To wake up to your biss (yeah)
Pretty lips (yeah)
To that kiss (yeah)
SMS saying
I miss ya
Woah you gon be my bow
Flexin on these fucking hoes
Woah you gon be my bow
Man ain't that fucking goals
So let me put that mala
On your gola
You can be my Coca baby
I'll be your Cola.
লীলাবালি লীলাবালি বড় যুবতী সই গো
বড় যুবতী সই গো কি দিয়া সাজাইমু তোরে (২বার)
তোরে
লীলাবালি লীলাবালি বড় যুবতী সই গো
বড় যুবতী সই গো কি দিয়া সাজাইমু তোরে (২ বার)
নাক চাইয়া
More Lyrics:
Watch this video song on YouTube-
Final Words: These are all the details and full lyrics of Lilabali ft Arshi lyrics Muza. Read this full lyrics in Bengali and English only on Bangla Lyric Zone.
More Lyrics: