Azaab is a newly released Pro Rap song with great rap verse. It was released on the official channel of XAHID. The song has an amazing lyrics to touch your heart. If you also loved this rap song then today in this post, read the full Hindi rap song Azaab Lyrics in English and Hindi.
Before we get to our lyric section, here are some details about the song Azaab Lyrics by Xahid and Mukt.
Song Details: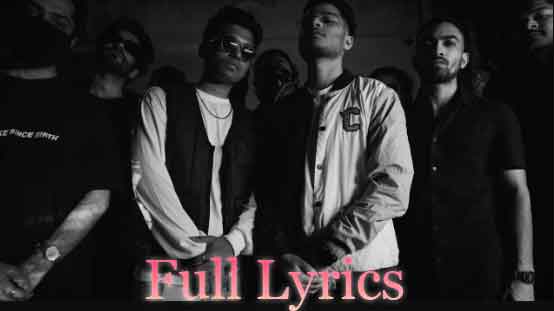 Song: Azaad
Lyrics: Mukt
Singer: XAHID x MUKT
Produced by : MUKT
Mixed & Mastered by : MUKT
Category: Hindi Rap Song
Release Date: Apr 28, 2023
Azaab Lyrics in English
Read rap song Azaab Lyrics in English by Xahid and Mukt in English language here.
Bekhabar Hai, Buddhi Me Jagah Nahi
Samjhenge Kese Batey Meri Bari Hai
Ke thokare Khake Tajoorbe Sahare
Kalake Wo Nok Mene Ghassi Hai
Samajh Me Hassad hai Bhari
To Kabhi Mai Jali ko Shanti Jalane ko Deta Nahi
Ye Bheje Me Takat Hai Jhel Leta
Par Mera Jakhmi Dil Bojh mera sehta nahi
Lagne ni deta mai seene se kisiko
Ginti ki bande jo seene ke Vaasi hai
Haa Ginti Ke bande jo manzil ke sathi
Bhai Chare me jaan dene raji hai
Anaa ko ghar jake dabake bhar lena goni me
tol lena kimat jara nahi hai
To Anaa ko Ghar pe rakh mehfil leke nai ana
Ijjat chali jani hai, Bajne ka choot
Jokhim me kal lekin
Kaleja Khush
Kala Se sukh raheta sada masroof
Banara Kal mera safal mehfooz
Hai kya kal mujhe kal aake puch
Mile Payse se sukh
Zahir Hai deta fir Paysa bhi dukh
Paysa Khuda yaani paysa ko Poojte
Sheher me yu ke khoon se
Bada ye payse ka rishta
Bajood Saware, Qyamat bhi khauf de paari ni
Daur me lage sab aur, ye sheher bhi zaalim hai
Alag Niyam iske Nizaam me girake chadhne ka
shot hai jayez hai
maut bhi zayez hai
Milord bhi kharele Ghooz
Wahan Thole log kharele Goon
Yaaha Neta ki jati nahi bhook
Yaha Gareeb Hai bhooka majboor kya ajaab hai
Awaze Buland hai zoro se chikhu mai Azadi
Awaz me Bajan hai bhari
Ye Sote murde me bhi Jajbate jagati
Awara Ghumu me Sadak pe Sadak se
Guru Ka Rishta ye sadake sikhati
Abadi Sangat me jitni bhi soti nahi rato ko
Sadak pe machate hai shor
Jote pe jote pe jote ki mashaal hai 100
Roshan hai city dum lage sab lagate zor
Ankhen Gulabi hai rang, daalen sheher ko laal
Pura Sheher no pateli zone
Nazar Age rakh niche rakh tone
BHaagi Se Bagawat Karte ni woh
zari salahat jeetne rakhte nahi jo
Tere Jhate ki raaj, latka lore pe taaj
Lena poche me throne
Tere Circle me bachkane halke me lerele game mera
fuck
aukat ni kareeb me maujud bhi
Rehne ki karte meri qabiliyat pe shauk
I dont fuck with them loosers Hasta hu
Harkat me rakhta hu duri to bas ye samajh
Mujhpe bache the fuck jitne
De Daale Khatam
Im done with the shit khatam ye ho geya
Get the fuck out of here-
END……
More Lyrics:
Azaab Lyrics in Hindi
Read this complete lyrics in Hindi language-
Updating soon- Comment if you want this lyrics in Hindi language-
More Lyrics:
FAQs
Who wrote the song Azaab Lyrics?
Mukt wrote the lyrics of this song.
Who sang this song?
Xahid and Mukt sang this song Together.
Final Words:
We Hope you liked this full Hindi rap song Azaab Lyrics in English. Also read the complete lyrics in Hindi on Bangla Lyric Zone.
More Lyrics: